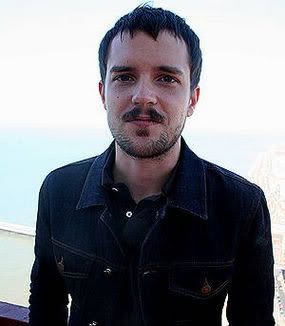 I love the Killers. I love their music. I even think Brandon Flowers is pretty cute. However, he seems to work very, very hard at annoying the entire world.
The August issue of the UK GQ just came out and in it is an interview with Brandon. In the midst of the interview, there's this exchange:
Precisely how hip-hop are you?


I like it more than emo music, if that's what you mean. I don't necessarily have a problem with the culture of hip-hop; it's the hypocrisy of people within it that I can't bare [sic]. Look at Ice Cube now, for example. He's in some awful kid's movie, playing happy families with a couple of ten-year-olds. This is the man who was one of the founding members of NWA. I just don't get the turnaround.
Aside from the fact that the copy editors at GQ seem to be confused about the difference in meaning between "bare" and "bear" (what, is Flowers incapable of stripping hypocrisy naked?), Brandon doesn't know what hypocrisy is. Oh, I find Ice Cube's movies pretty annoying, too, but there isn't anything hypocritical about them, as I don't recall NWA's hit single "I Hate Kid's Movies and Will Never Be in One." Yeah, Ice Cube has written some pretty violent lyrics in the past, but that doesn't somehow make him a hypocrite for being involved in family entertainment now. The two things are entirely unrelated.

I mean, that'd be like saying some guy is a hypocrite for writing songs such as "Jenny Was a Friend of Mine" or "Midnight Show" about killing women and then, you know, marrying some chick and having a family. The two aren't mutually exclusive and have nothing to do with hypocrisy.